We Are a Full Service Law Firm in Saline County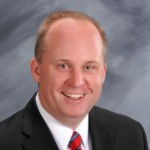 Gregg Knutson is an attorney in Benton, Arkansas who knows how to handle your personal injury, bankruptcy, divorce or other legal matter. Call (501)224-2928 to schedule a free, no obligation consultation with an attorney. We will take the time to listen to you, and explain how we can help. This website includes general information that may help answer some of your legal questions. For specific legal advice, be sure to consult an attorney. Many legal matters require a detailed review of facts by an attorney before deciding on the best remedy. An experienced attorney will take the time to learn the facts of your case to give the best legal advice.
History of Knutson Law Firm
Mr. Knutson has been an attorney for more than seventeen years, and will give your case the attention it deserves. He graduated with a law degree from the University of Arkansas at Little Rock in 1997. He also holds an M.B.A. degree and a bachelor's degree in business.
Gregg began practicing law as an attorney with Wallace & Hamner in Little Rock, Arkansas. During that time, he regularly handled cases involving personal injury, divorce, child support, estate planning, bankruptcy, corporate law and other legal matters. Mr. Knutson also handled numerous cases involving mechanics' liens in Arkansas. In fact, he was the attorney who wrote an appellate brief that helped persuade the Arkansas Supreme Court to change the mechanics' lien law in Arkansas. (See Simmons First Bank of Arkansas v. Bob Callahan Services, Inc.) After five years at Wallace & Hamner, Gregg opened his own law firm. In April, 2002, Knutson Law Firm was established in Little Rock. During the next several years, Mr. Knutson developed skills as an attorney handling personal injury, divorce, bankruptcy, estate planning, and other legal matters.
In 2012, Mr. Knutson moved his law office to Benton, Arkansas. Although he primarily represents clients in Saline County, he continues to have a statewide practice. Mr. Knutson accepts cases as an attorney in Little Rock, Hot Springs, Malvern, Texarkana, Batesville, El Dorado, and surrounding areas.
Gregg lives in Benton with his wife and daughter, and is proud to live and work in Saline County. He enjoys camping, boating, hunting, and fishing in Arkansas. Gregg is a strong supporter of the community. He serves on the board of directors of the Kiwanis Club of Saline County. He is also an active member at Benton First United Methodist Church and was recently nominated to participate in the Saline County Leadership program.