Arkansas Law Firm provides skilled legal advice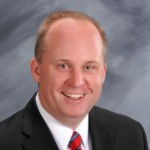 We are an Arkansas law firm with over 18 years' experience handling divorces, bankruptcy cases, personal injury claims, and other legal matters. Most people don't have the time or expertise to handle their own divorce, bankruptcy, or personal injury claim. Find out how Knutson Law Firm can help you get the best resolution of your legal problem by scheduling a free initial consultation. Our office is located at the I-30 Plaza, on the frontage road just south of Congo Road (Exit 118) on Interstate 30 in Benton, Arkansas. We are located just minutes from Little Rock. Call (501) 224-2928 to schedule an appointment. Dealing with creditors, lawsuits, insurance adjusters, divorce, support, and custody matters can be stressful. An attorney can help relieve your stress by providing information and acting as your advocate in court.
Background of Knutson Law Firm
Mr. Knutson graduated with a law degree from the University of Arkansas at Little Rock William H. Bowen School of Law in 1997. He also holds an M.B.A. degree and a B.S. in Business Administration. He is licensed as an attorney in all state and federal courts in Arkansas, and in the 8th Circuit Court of Appeals.
Gregg started practicing law as an attorney with Wallace & Hamner in Little Rock, Arkansas. In his early practice, he handled a variety of cases including personal injury, divorce, child support, estate planning, bankruptcy, and corporate law. Mr. Knutson has also handled over thirty appeals to the Arkansas Supreme Court and Court of Appeals. He has worked as a lawyer on several published appellate decisions, most notably Simmons First Bank of Arkansas v. Bob Callahan Services, Inc.. After five years at Wallace & Hamner, Gregg opened his own Arkansas law firm in April, 2002. Mr. Knutson continues to enjoy working on a wide variety of cases as a general practice attorney.
In 2012, Mr. Knutson moved his law office to Benton, Arkansas. He regularly represents clients in Saline County, Pulaski County, Little Rock, Hot Springs, Malvern, Texarkana, Batesville, El Dorado, and surrounding areas.
Gregg lives in Benton with his wife and daughter, and is proud to live and work in Saline County. He enjoys camping, boating, hunting, and fishing. Gregg is a strong supporter of the community, and serves on the board of directors of the Kiwanis Club of Saline County. He is also an active member at Benton First United Methodist Church. Mr. Knutson also recently graduated from the 2014 Class of the Saline County Leadership program.